This daily driver had some work done on the passenger side rear 1/4 panel and unfortunately the panel beater left the whole car full of buffer trails. The paint was also heavily contaminated and so the plan was to get it clean and decontaminated, give the paint a simple 1 step correction to remove the buffer trails and most of the swirls - not to make it as perfect as reasonably possible - and then to protect it. It included the interior and basic wipe down of the 'dust' in the engine bay.
Paint readings were, on average:
OEM Aluminium 90µ
OEM Steel 110µ
Repaint 240µ
The fender liners, tyres, wheels and calipers were cleaned by first pressure rinsing away any loose dirt, followed by Carchem APC @1:5 which was left to dwell then agitated and pressure rinsed off. The wheels were then decontaminated using TAC System Iron Zero and Carpro Tar-x.
Before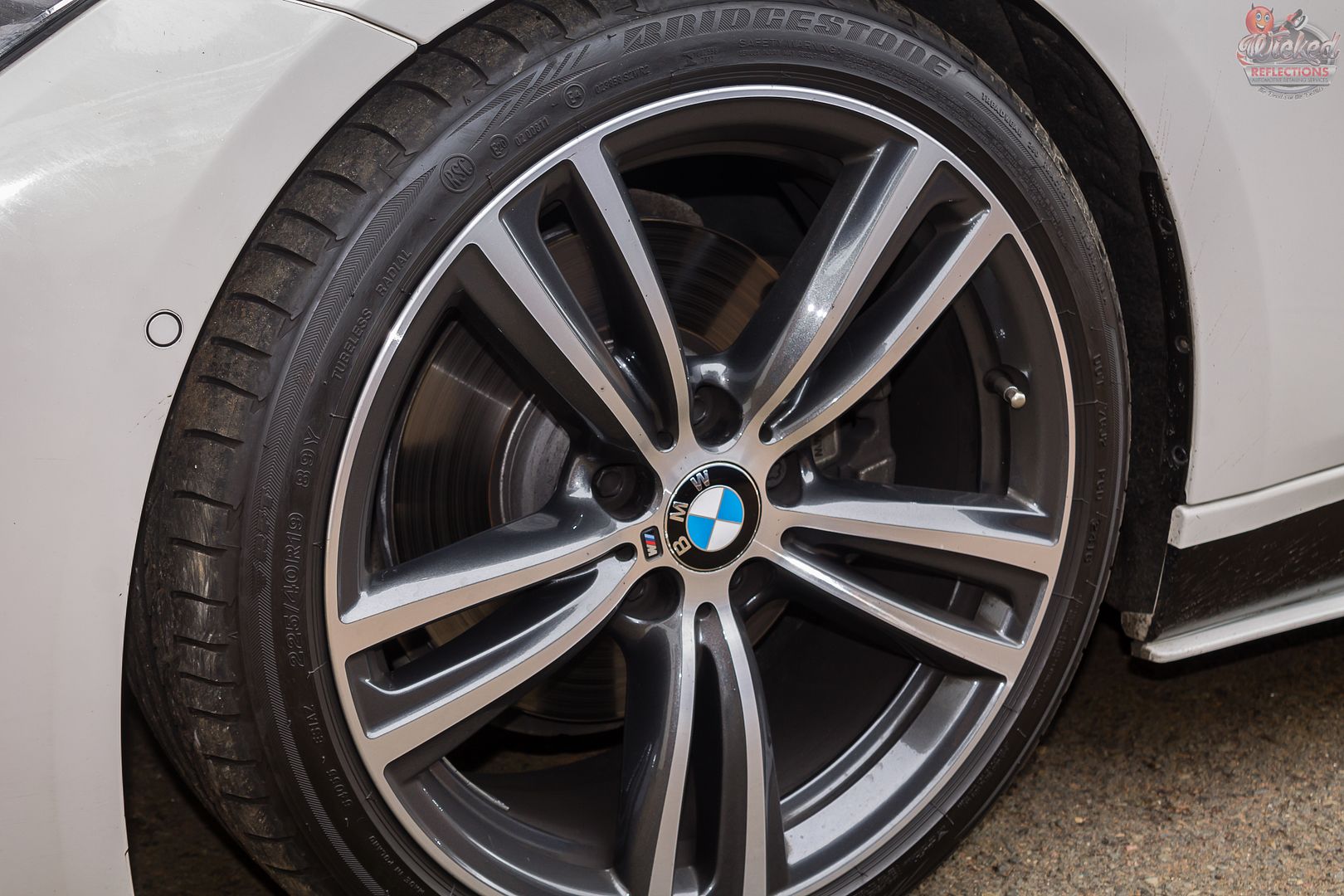 After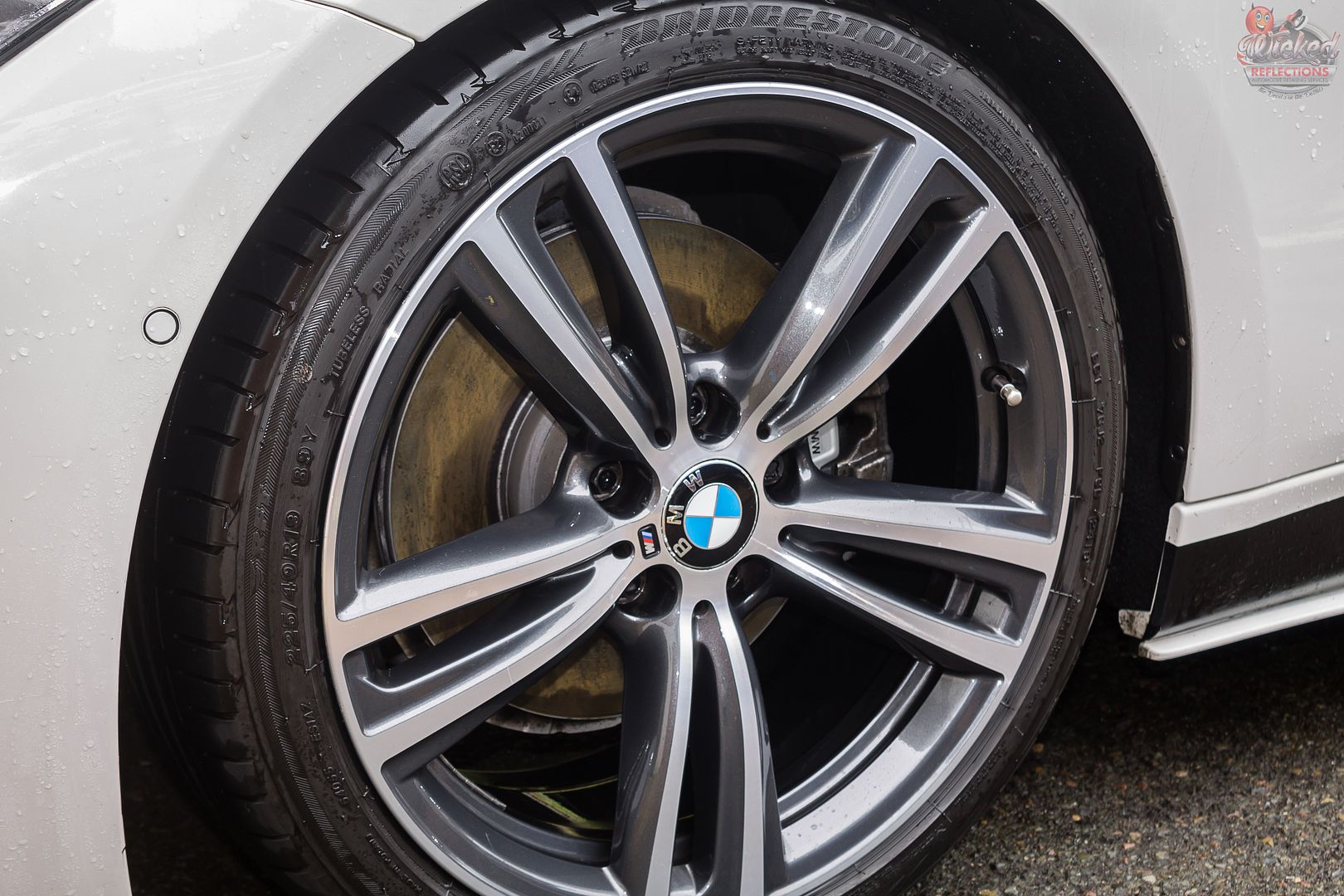 The tyres and fender liners were then dressed using Carpro PERL and then wheels protected with Carpo Hydro.
The door shuts, boot shut, inside the fuel filler cap, in and around the badges and emblems and all the honeycomb areas were then sprayed with Carchem APC @1:5 and agitated before being rinsed. The car itself was then foamed using Turtle Wax Hyperfoam and pressure rinsed to rid it of any loose dirt, followed by a 2 bucket wash using Carchem Luxury Shampoo.
The paint was then decontaminated using TAC System Iron Zero, Carpro Tar-x and Shield Heavy Duty Clay.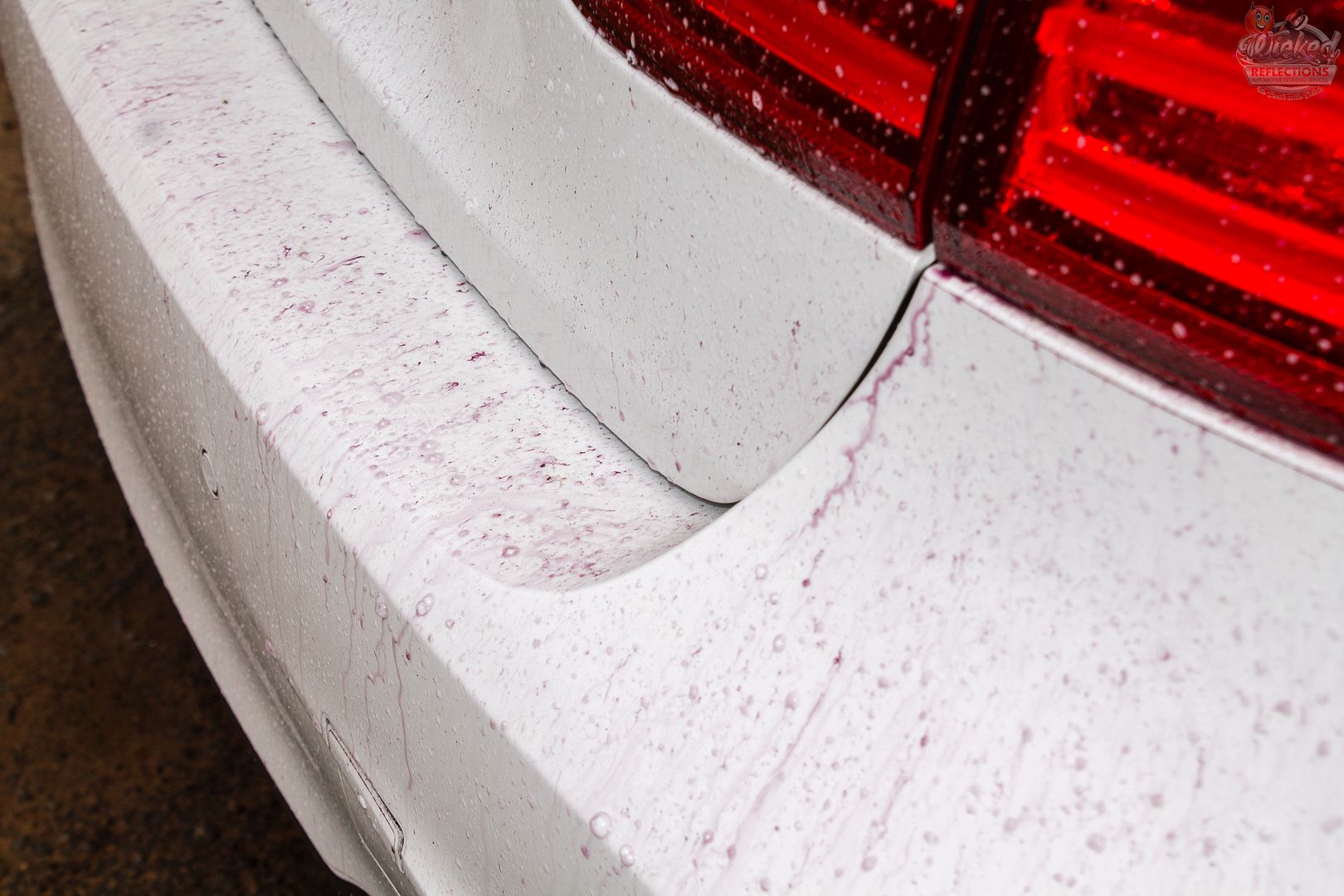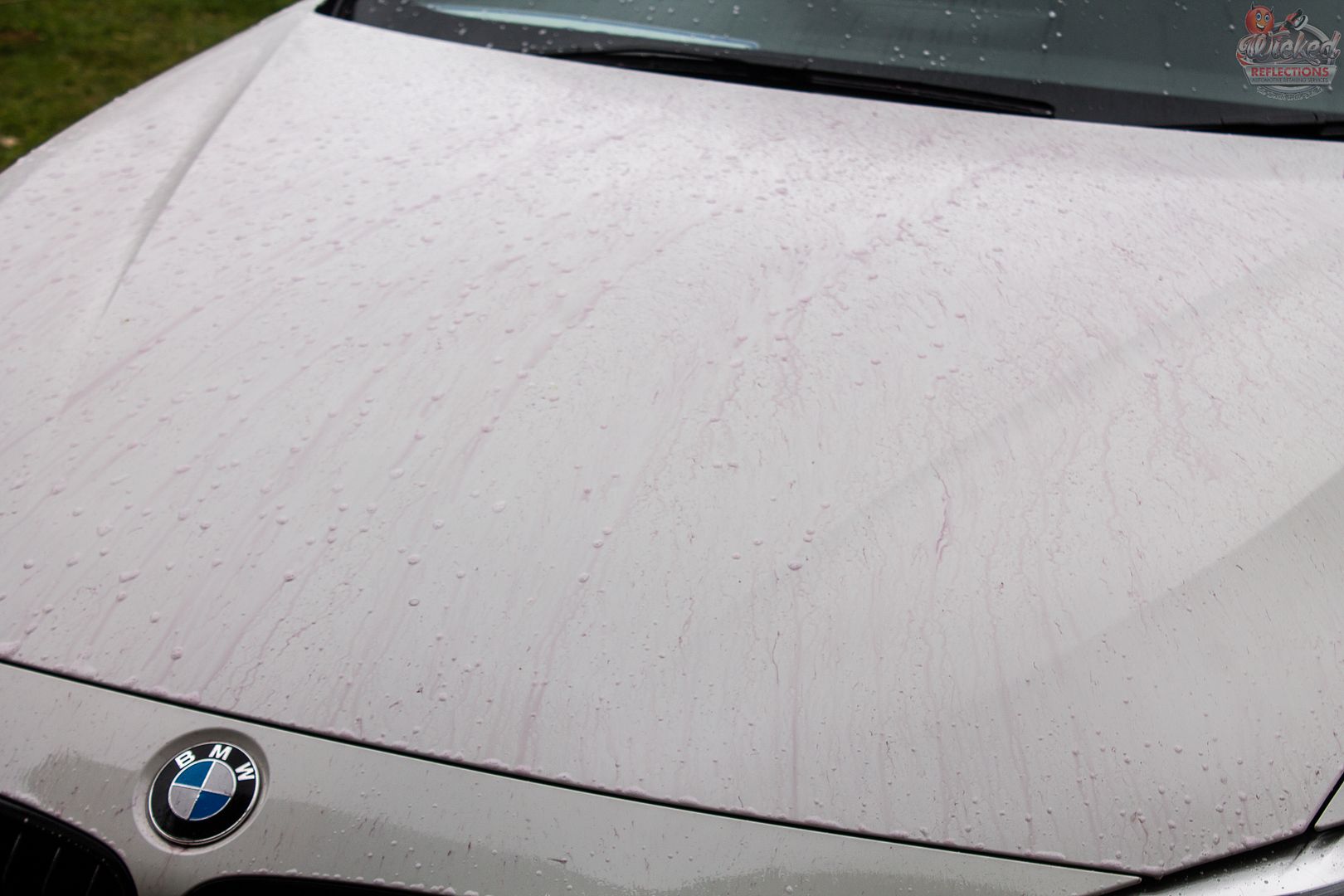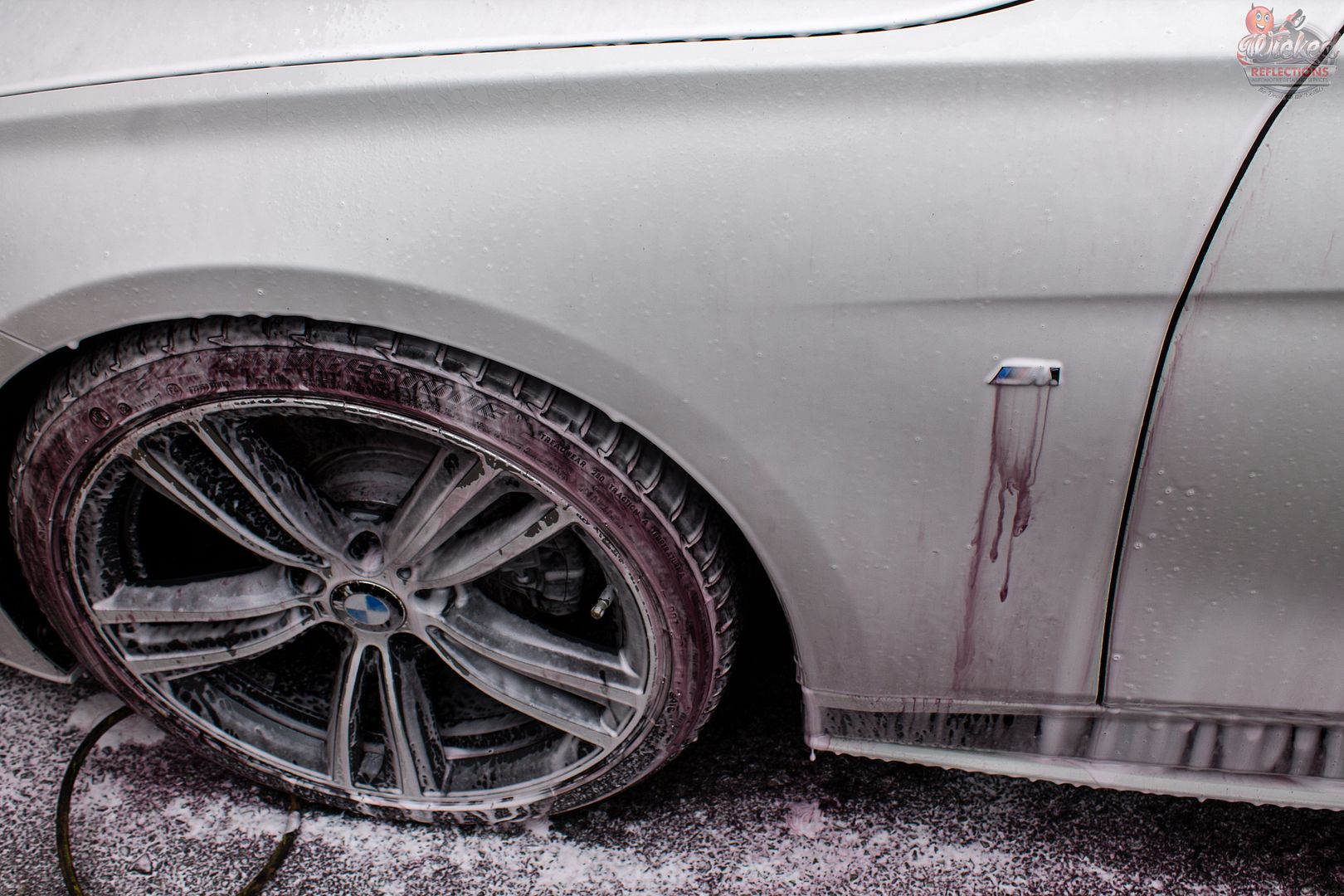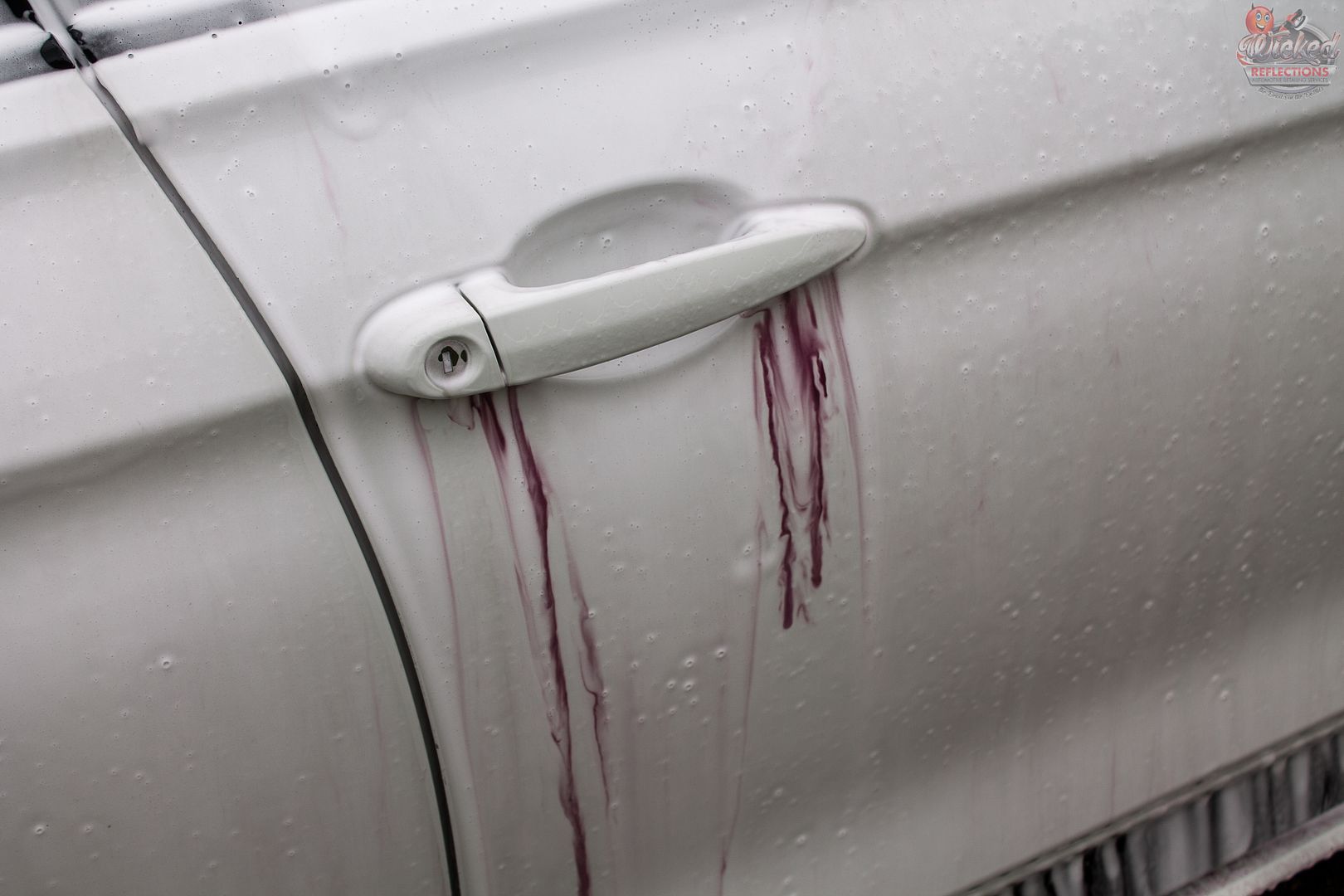 With the paint now 'bare' it was time to correct it. As mentioned earlier the objective was a simple one step and after a few test spots,
Left correct, right side not.
Before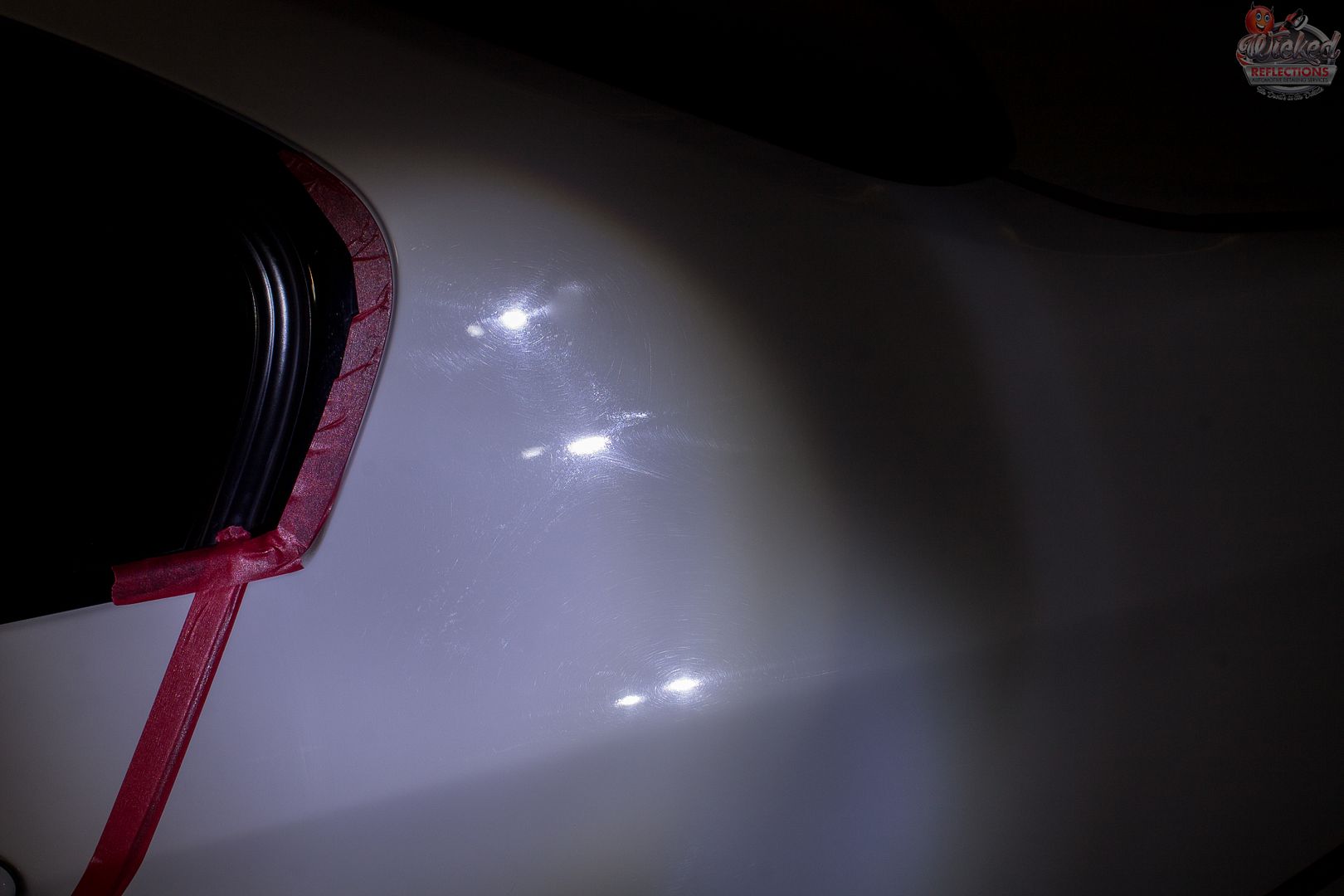 After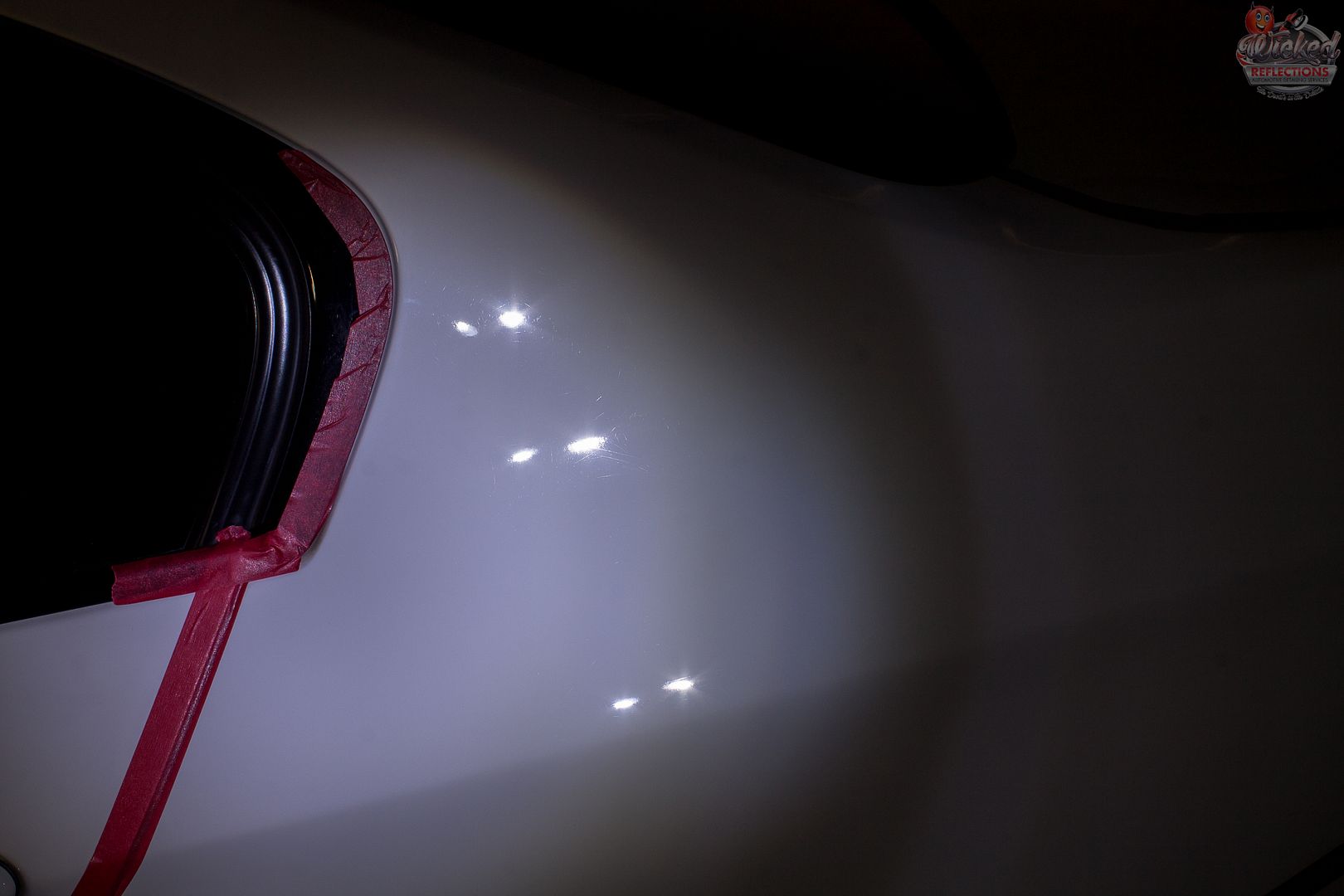 The paint was then protected using TAC System Quartz Max
The interior comprised of:
Brush
Vacuum
Clean the leather, rubbers and plastics with Carchem APC @1:20
Damp wipe down
Dry wipe
Protect leather with Collinite 855 and plastics with Optimum Optiseal
Clean the glass with DNA-e Glass Cleaner
Vacuum
The exhaust tips were given a quick polish with Meguiars NXT All Metal Polish
Before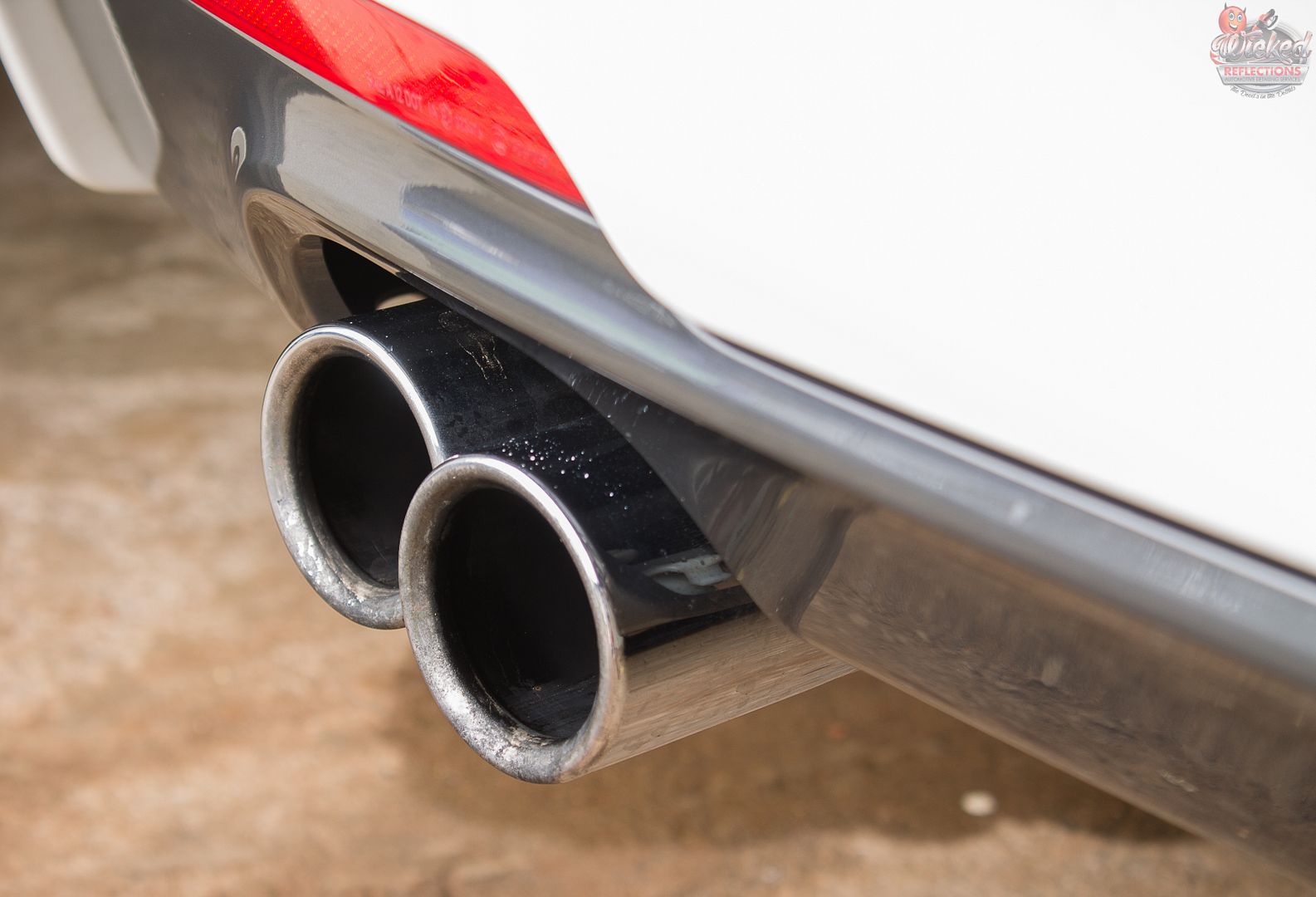 After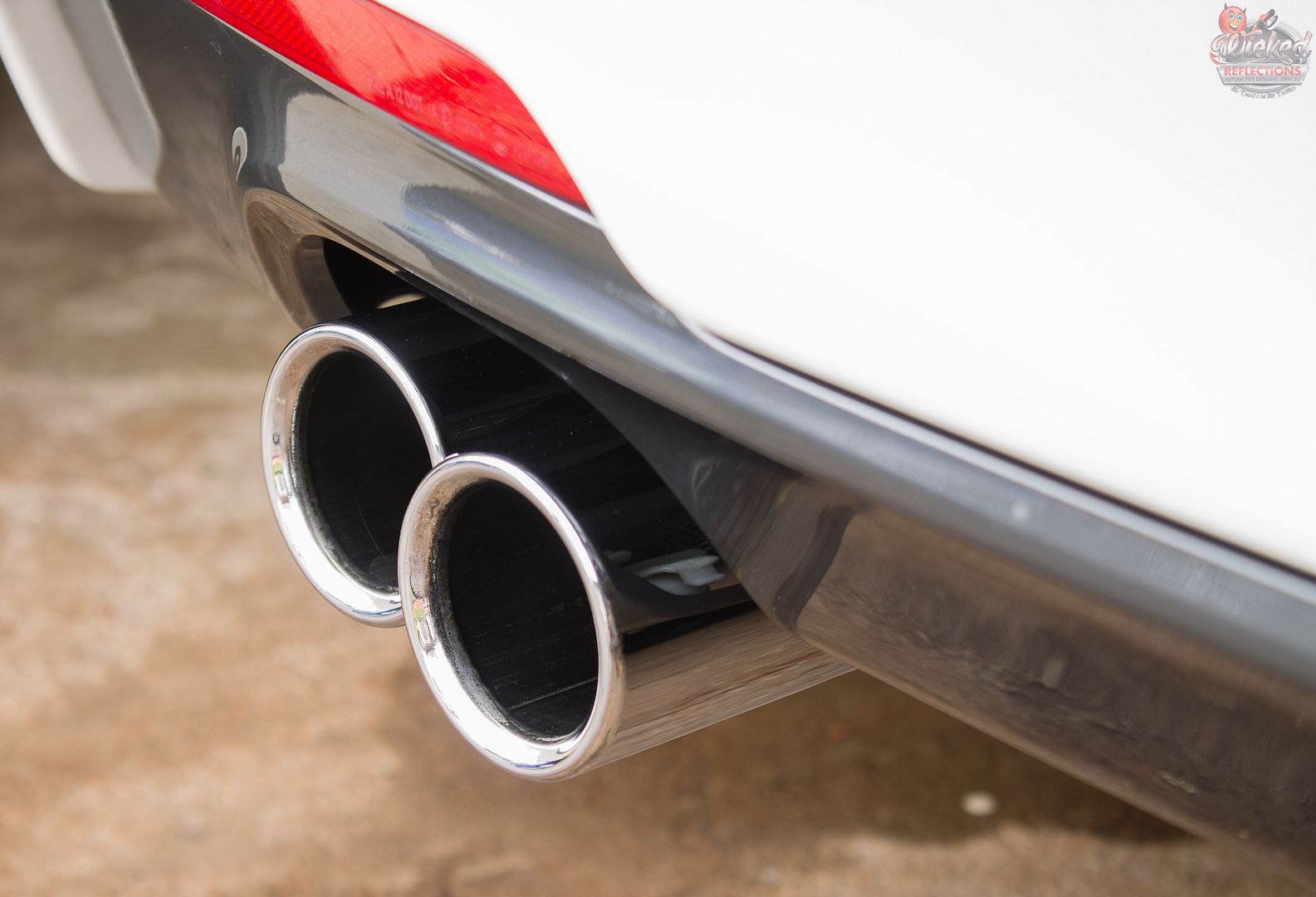 The exterior plastics and door rubbers were cleaned using Shield Heavy Duty Vinyl and Rubber Cleaner and protected using Carpro PERL.
Here's a few after shots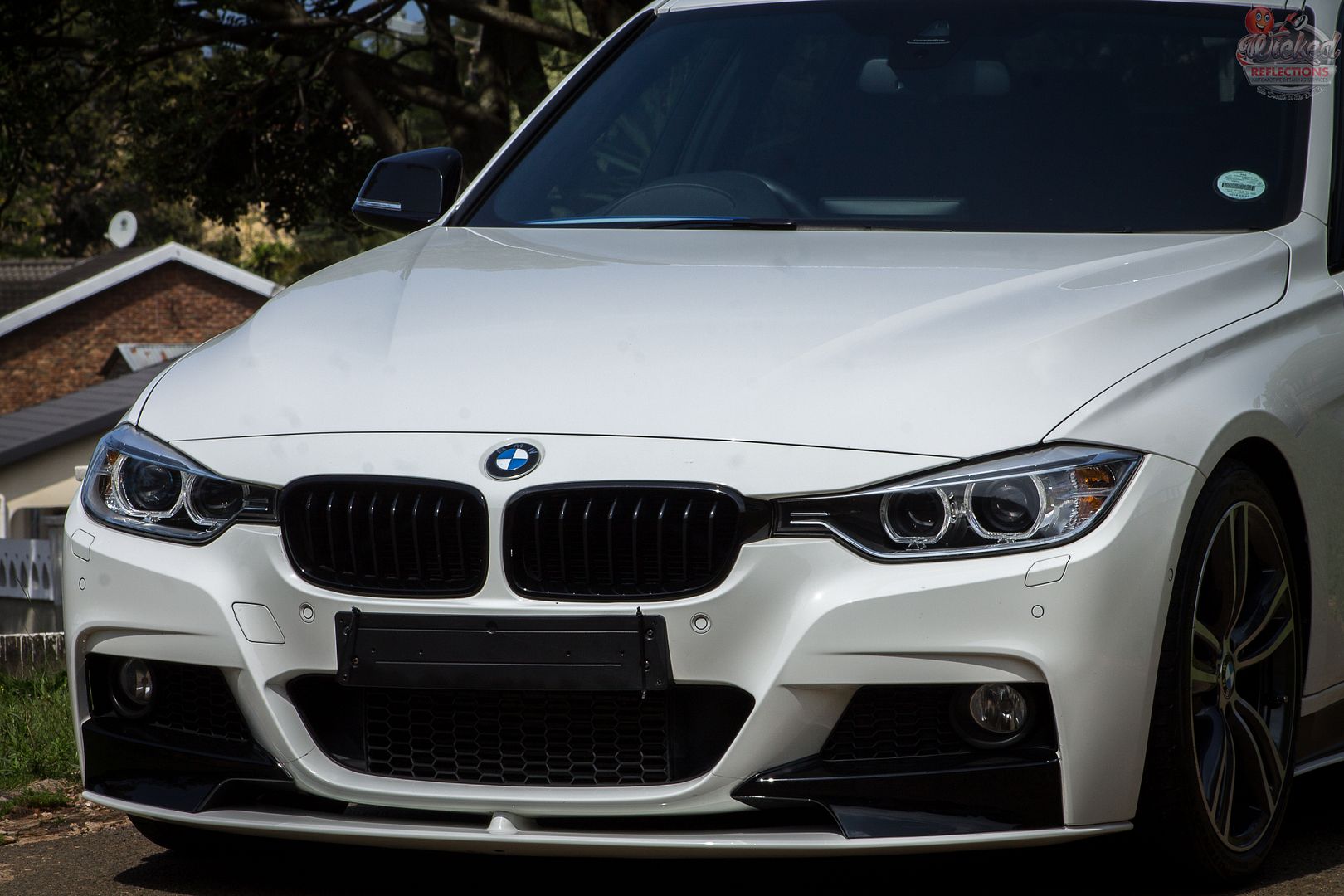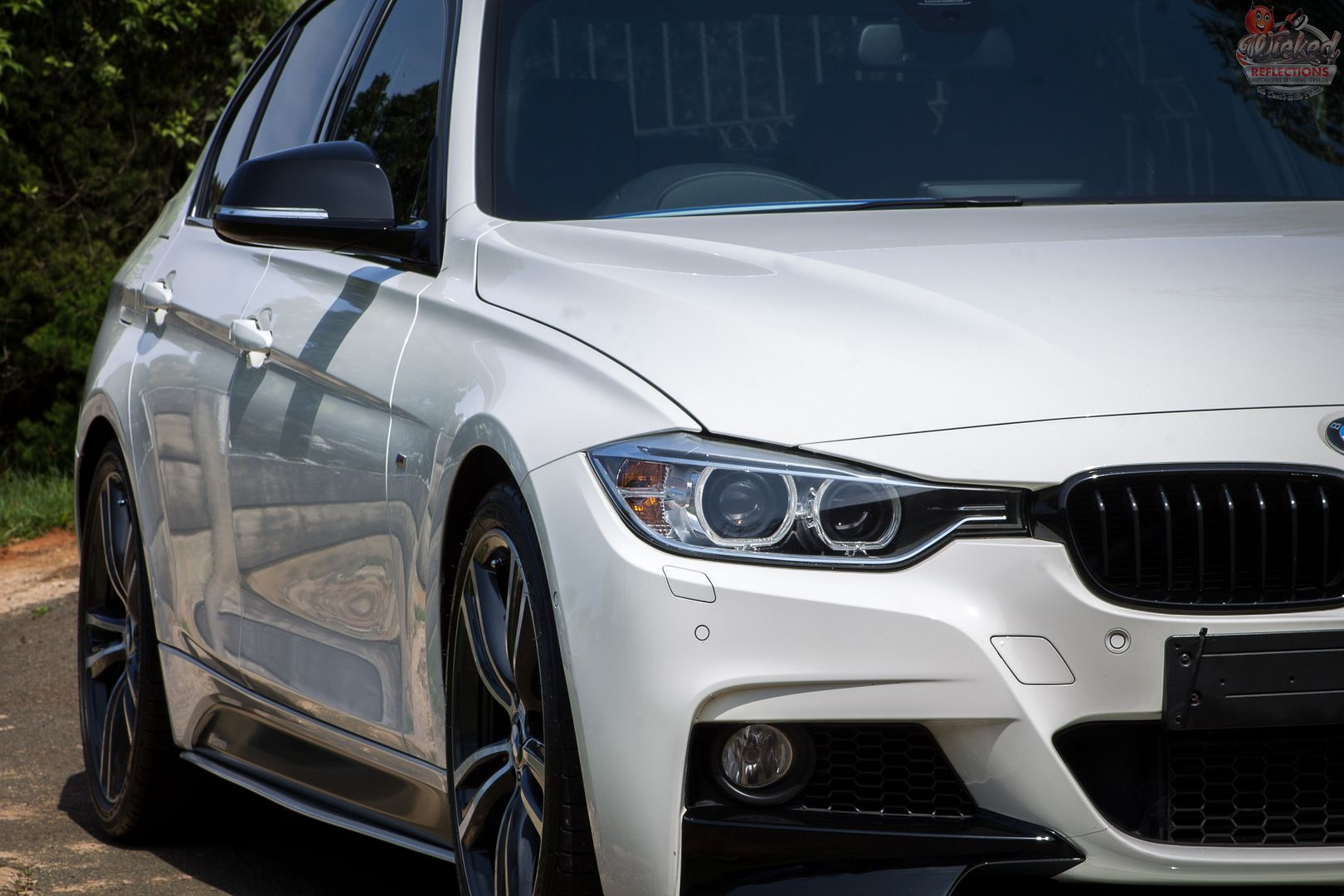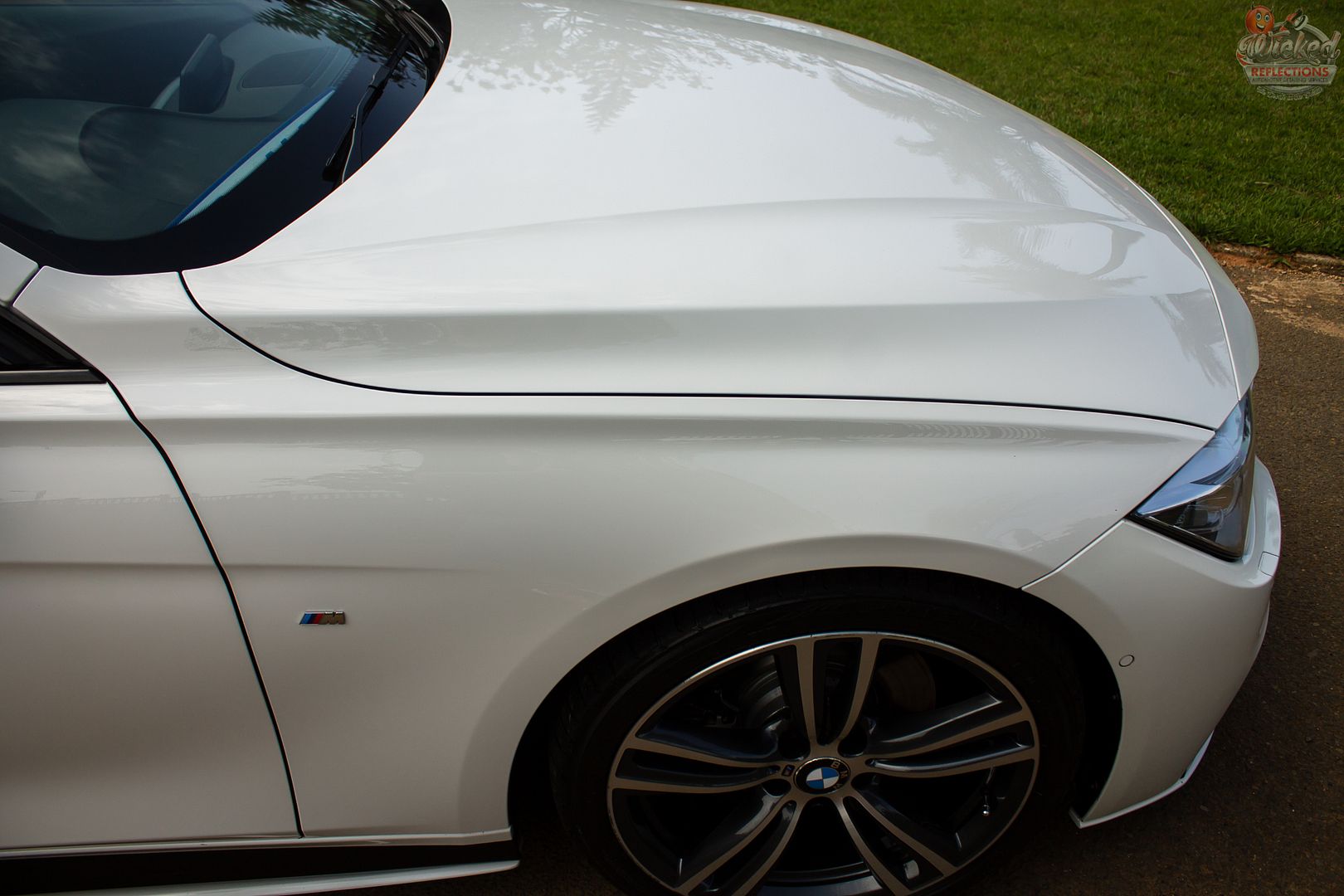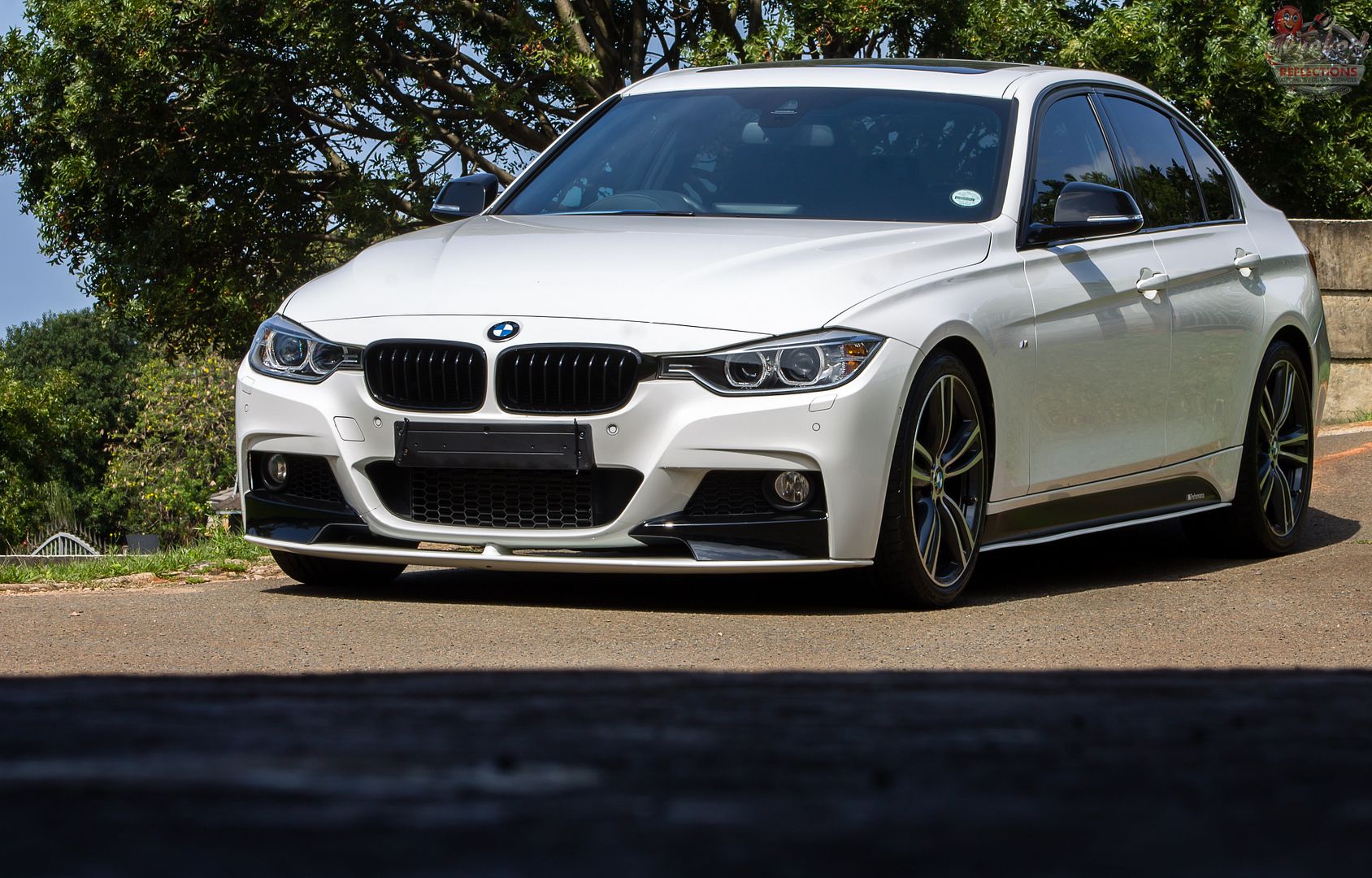 Total time taken 26 hours.
As always thanks for looking and any questions or comments are welcome.