Anyhow, decided it can't be that hard, so I gave it a shot this afternoon. And yes, I thought about my fellow VW Polo enthusiasts, and here is the guide!! W00h00!!
First, right at the handles on the inside, remove the two screws.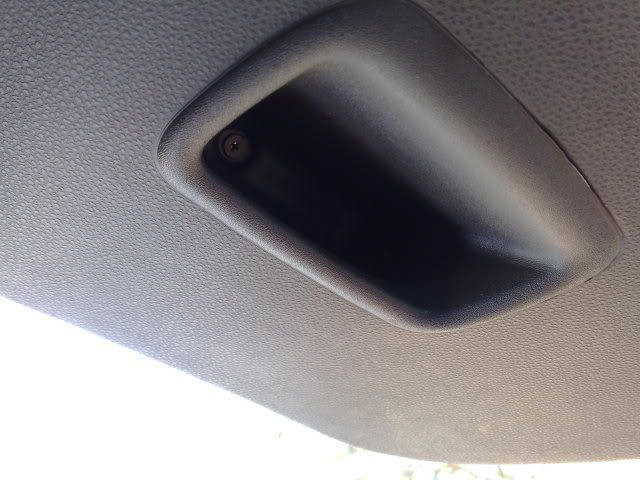 Then, stick your finger between the lock and the body, and just pull. VW uses zink clips, so don't worry about them breaking. Should come of easily-ish. Grey panel removed.
Then, stick with the grey piece, start at the edge and just pull it out. More clips. That's the lighter panel removed.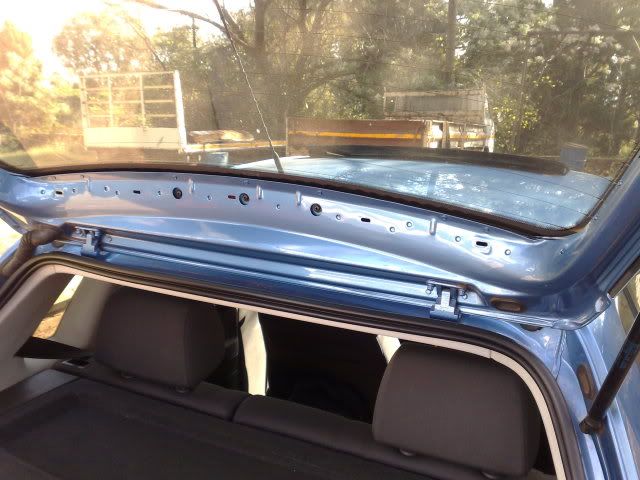 Now, loosen the three screws. This is basic stuff, but might be hard if your a dumbass.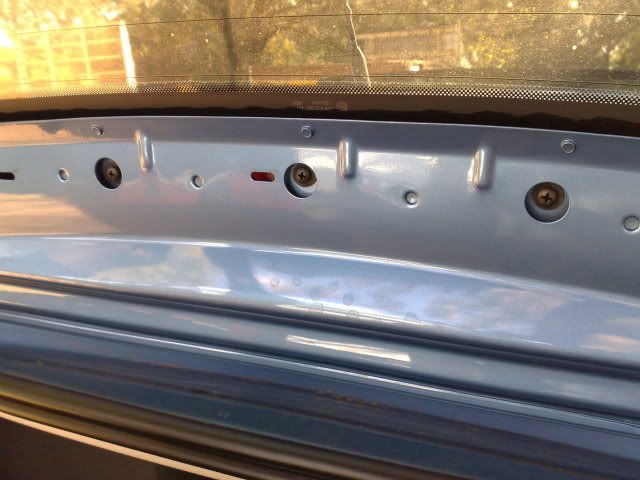 Then just start at the edge of the red light and pull it off. It is stuck on, so don't be afraid to pul to hard. It won't break.
That's it, 3rd breaklight is off! Now for the fun part, VW charger R18.00 per blown bulb. And it's only availible at the agents. Awesome hey?