OK this one has been a long time coming. Frankly I don't get much time for this any-more.
Anyway, basically, a long time back when I was young, I decided to buy the kufatec PDC retrofit kit. Seems like a good idea at the time...anyway...
So kit consists of PDC module, several wiring harness, 8 unpainted PDC sensors and some extremely vague German instruction for a left hand drive car. Note left hand drive...I suspect that will come back to bite me in the ass...
So idea is, remove rear bumper, drill holes for sensors, fit PDC sensors, run wiring to front of car, remove fornt bumper, drill, fit sensors, fit PDC module, link up wires, program, bob's your uncle.
Well no.
removing the trim to lay the wiring to the rear bumper is no simple feat. Many of the panels have hidden catches ans screws etc, and to remove one panel, yuo need to take out a bunch. Most of it can be seen in my RVC retrofit, but I'll add photo's as I find them.
Since I had to replace the rear bumper anyway, I just got one with the PDC hoels already drilled, so that part was at least easy.
I have no got gatvol of having my car in bits, so want to try and finish the *(&(*&( project.
The German instructions say to mount the PDC module in a small access port under the windscreen wiper motor.
Yes.
First issue is to try and remove the windscreen wipers. Remove the cap, put wipers in service position, remove nut, fold wipers up and wiggle about until they come loose. Well driver's wiper came loose easy enough. But passenger side not. I eventually had to drive round to Morne, who took exactly 2 seconds to wiggle it again and get it loose.
Then remove all the trim around either side of the wiper tray, the rubber seal, and the wiper tray cover.
Then to remove the wiper motor. This can be a bit of a pig. Remove the two large hex bolts in the rubber grommets,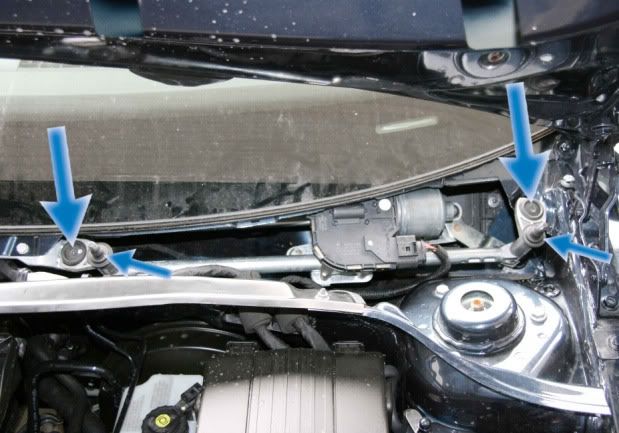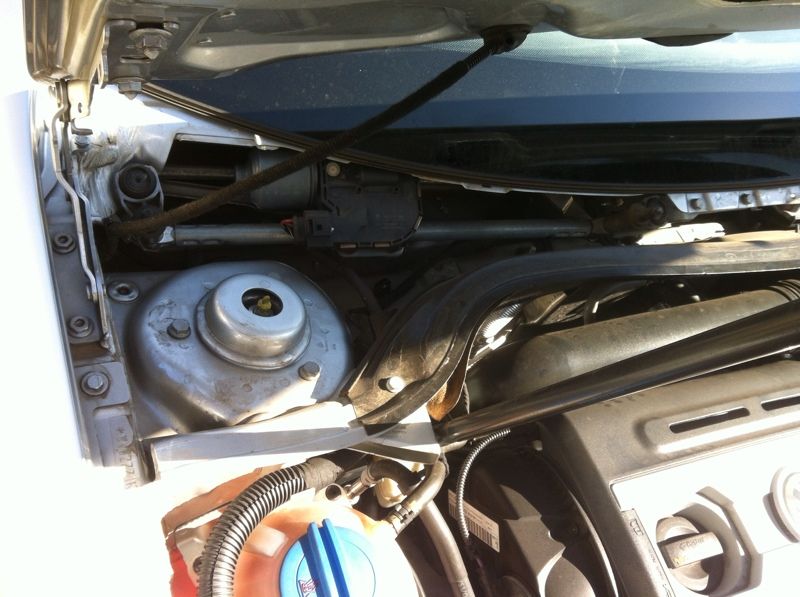 and the bolts for the centre wiper support. Then if aligned right and if moved correctly, it will move out. Takes some trying.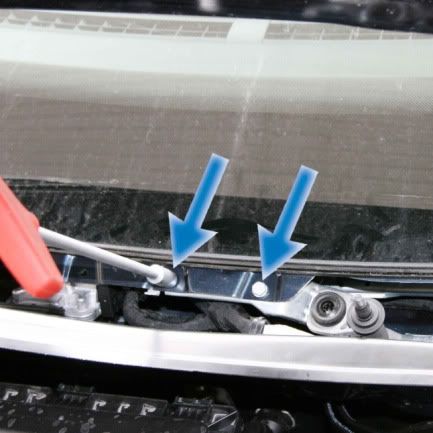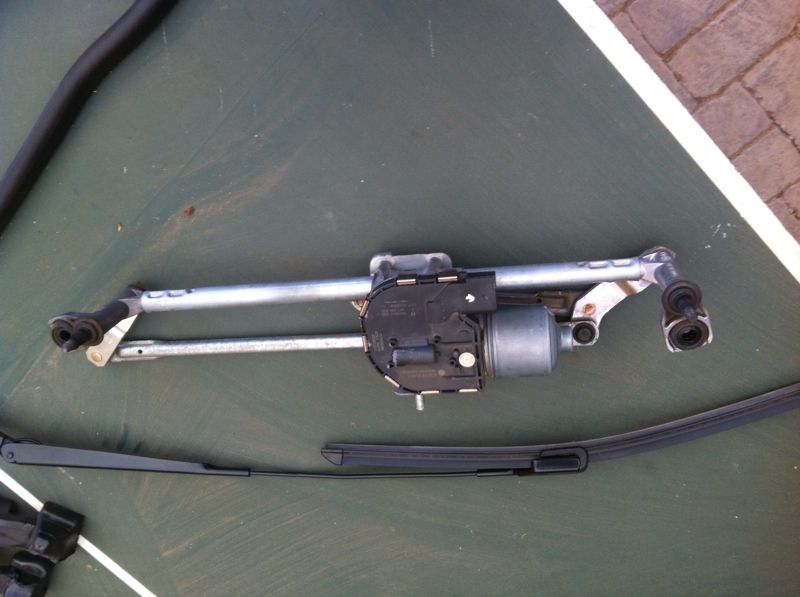 After the wiper linkages have been cleared, I have access to the inspection hatch.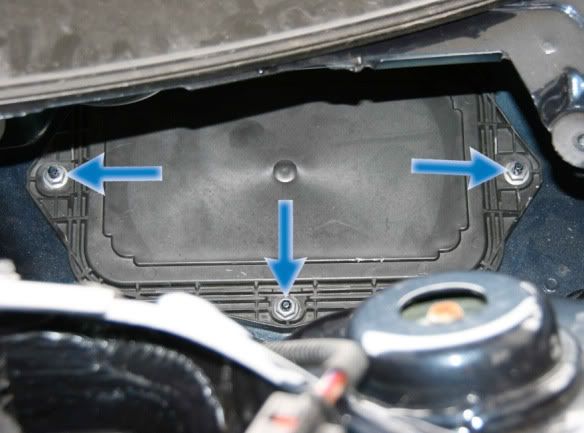 Well according to the German instruction, you mount the PDC module here. Except that I can see nothing to mount it on.
This is what is under the panel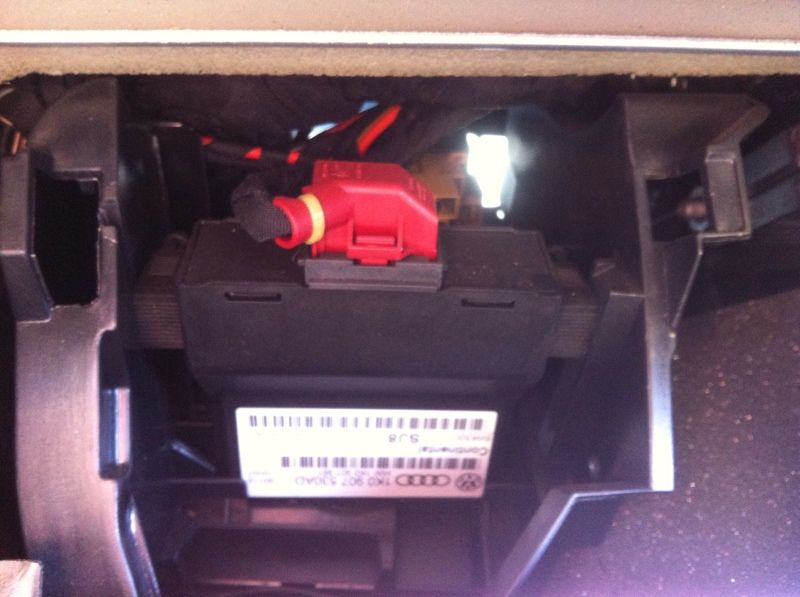 And this is the module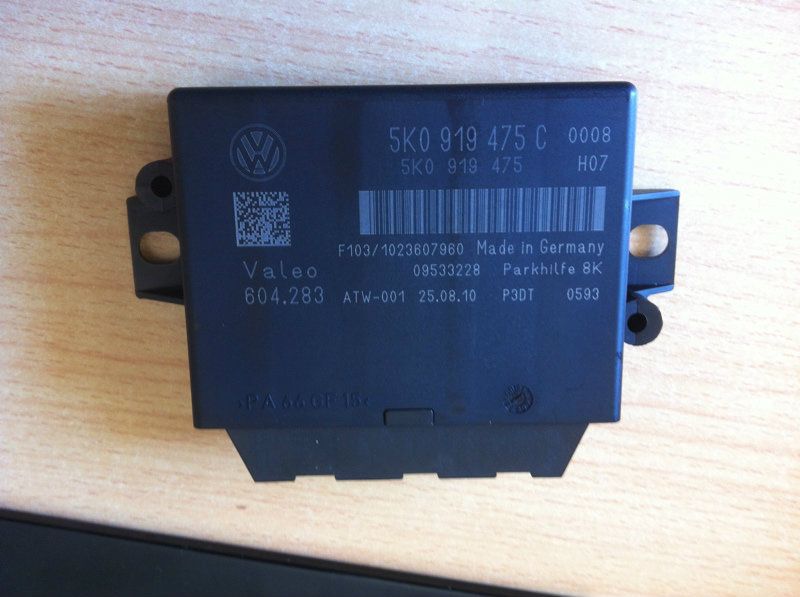 SO how to secure it?? Maybe there is a bracket missing or something??